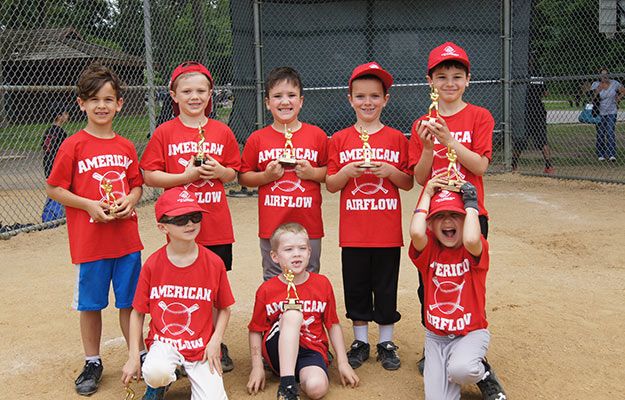 Our Athletic programs are designed to promote teamwork, good sportsmanship, and an overall fun environment for each child. Our programs are designed to suit those with beginner to advanced skill levels.
CURRENT PROGRAM:

T-Ball (Kindergarten and Pre-K, 5 year olds)
This co-ed program is an introduction to the sport of baseball/softball.
All boys and girls will be hitting off a tee and play in the field while receiving basic instruction.
Members will learn basic fundamentals of baseball/softball, rules of the game, and positioning.
Start date: Saturday, April 3rd
Call the Club to sign up today! 973-427-7777

Indoor Soccer (K-1st grade)
Karate (K-3rd grade)
Bowling (K-5th grade)
Volleyball (Girls, 5-8th grade)
Basketball (K-8th grade)
Cheer-leading (K-2nd grade)
T-Ball/Baseball (K-2nd grade)
Softball (K-2nd grade)
Track and Field (K-2nd grade)
For more information, call our Athletics Director, Dan Jablonski at 973-427-7777 or email at djablonski@bgchawthorne.org.
Click below for Program Flyers