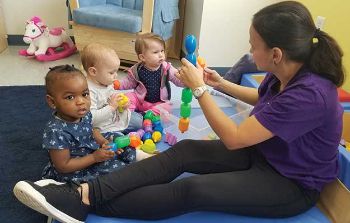 Positive Place Preschool is a State certified preschool that provides programs for children ages 6 weeks to 5 years old. We offer a variety of enrollment options to help better serve our families.
Safe, Modern Facilities
Nine beautiful and bright classrooms
Building security systems
Interactive Brightlink boards
Two outdoor playgrounds
Full-sized gymnasium
Technology Center
DAILY ACTIVITIES
Art
Circle Time
Story Time
Music & Movement
Mathematics
Pre-Reading Readiness
Science & Nature
Social Studies
Organized Free Play
FULL & PARTIAL DAY PROGRAMS AVAILABLE
For more information about our preschool, please contact our Postive Place Preschool Director, Nicole Kenworthy at 973-427-7777 or email at nkenworthy@bgchawthorne.org.
For more information, please refer below:
Click down below for our Positive Place Preschool monthly newsletter: