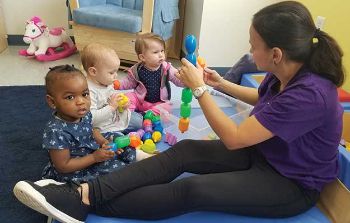 Positive Place Preschool is a State certified preschool that provides programs for children ages 6 weeks to 5 years old. We offer a variety of enrollment options to help better serve our families.
Safe, Modern Facilities
Eight beautiful and bright classrooms
Building security systems
Interactive Brightlink boards
Two outdoor playgrounds
Full-sized gymnasium
Technology Center
DAILY ACTIVITIES
Art
Circle Time
Story Time
Music & Movement
Mathematics
Pre-Reading Readiness
Science & Nature
Social Studies
Organized Free Play
FULL & PARTIAL DAY PROGRAMS AVAILABLE
For more information about our preschool, please contact our Positive Place Preschool Director, Nicole Mariconda at 973-427-7777 or email at nmariconda@bgchawthorne.org 
For more information, please refer below:
To request information regarding our preschool please fill out the preschool request form and our preschool directors, Nicole Mariconda or Jaimie Williams will reach out regarding availability.
Employment Opportunities
Positive Place Preschool is always looking for responsible, caring and dependable individuals who have the desire to help young children develop and learn through a creative curriculum. We are looking for someone to work hand in hand with lead teachers to create a safe and caring environment to nurture each child's development. We are a 12 month program that runs 5 days a week from 7:30-6:00.  Must be 18 years or older to apply
Job responsibilities include:
Interacting with the children and encourage their involvement in activities.
Assist in implementing developmentally appropriate lessons
Using appropriate and positive discipline that is consistent with school policy.
Greeting parents and children
Changing diapers when needed
Ensure  cleanliness and safety of the classroom
Understanding licensing requirements and policies regarding infant-preschool aged children
12 hours of training are required throughout the year which we provide for you.