BINGO PROGRAM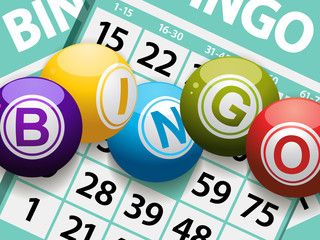 **ATTENTION**
WE ARE REOPENING ON SATURDAY, NOVEMBER 5, 2022.
THANK YOU FOR YOUR COOPERATION AND PATIENCE!
Our Club offers three Bingo games during the week.  All Bingo games are held in our Gymnasium.  
The Bingo Schedule is as follows:
Saturday

DOORS OPEN: 5:45 p.m.
GAME STARTS: 7:00 p.m.

Sunday

DOORS OPEN: 1:30 p.m.
1st GAME STARTS: 3:00 p.m.
2nd GAME STARTS: 7:00 p.m.
All prizes, including Starburst bonuses will be shared by multiple winners.  In the event of multiple Wheel Deal winners, spinner will be determined by draw. Please remember that the Treasure Ball is played on All Night Books Only.  Treasure Ball may only be won on last ball called and will only be paid as Bingo after next ball is called.  All two part games must be won in order .  The second part may not be a called until after the first part has been won and closed.  The Real Deal game will be played as a 50/50 for attendance below 90 players. 
PLEASE NOTE: 
Must be 18 years of age to enter the building during Bingo.
No one will be admitted after the conclusion of the third regular game.
NO alcoholic beverages are permitted on premises.
The Bingo prices are as follows:
ALL NIGHT BOOKS- $2.00 per book
Early Bird 50/50 Game- $2.00 per sheet
50/50 Games- $1.00 per sheet
Wheel Deal Game- $2.00 per sheet
Extra Jackpots- $1.00 per sheet
For more information, please refer to our Bingo programs: